Adhesive capsulitis, commonly known as Frozen Shoulder is a condition many suffer due to serious injuries or accidents. When someone experiences severe shoulder pain of inflammation for at least several weeks, he is likely to suffer from frozen shoulder. This is a common type of pain while someone is recovering from an injury.
Frozen Shoulder can also occur if someone is healing from surgery or is an arthritis patient. The most common of all is the sedentary lifestyle.
Let us know more about the causes, symptoms, and treatment for Frozen shoulder.
Frozen Shoulder Causes:
Some common causes of frozen shoulder include:
Age -

This condition affects people between the ages of 40 and 70

Hormonal Imbalance -

Menopause or a thyroid disorder in women

Surgery -

Undergoing a spinal or open-heart surgery. Healing from a surgery or an injury can restrict shoulder and arm movements

Disease or Stroke -

Recovery from a disease or stroke can affect the shoulder nerves

Other Diseases -

Rotator cuff tear, arthritis, bursitis or tendonitis

Genetic Disease -

Suffering from a pre-medical condition like diabetes or heart disease

Diet -

Intake of poor

diet and living a sedentary lifestyle
Symptoms of the Frozen Shoulder:
Here are the most common symptoms of frozen shoulder:
Constant pain in the muscles, joints, and bone around the shoulder

Stiffness around the shoulder joint

Restricted motion of arm and shoulder

Inflammation near shoulder
Treatment options of the Frozen Shoulder:
Stretch the Shoulder

: Stretching relieves from muscle soreness. It relaxes the sore muscles and allows it to relax improving flexibility. Start with low stretching, practice it regularly for 2 to 3 times a day. This will improve the stiffness of the shoulder. You can do exercises like neck rolling, cross-arm, or angular neck stretch. This will avoid any inflammation.
Painkillers

: Always consult a doctor or pharmacist before consuming painkillers. Common painkillers can provide instant relief from shoulder pain. Ibuprofen and paracetamol are some of the common painkillers. They reduce any sort of inflammation near the shoulder area. They strengthen the body's muscles, joints, and bones.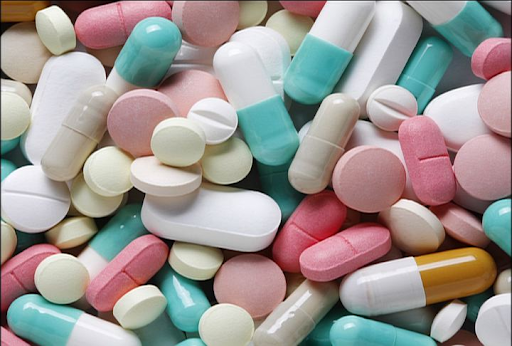 Pain Relief Gel & Sprays:

Some pain relief ointments like gel and spray can provide instant relief from inflammation, shoulder pain, and swelling. To control inflammation, you can apply the anti-inflammatory cream over the affected area near the shoulder. Sprays provide a sense of relief in muscle sprain or any kind of muscle strain.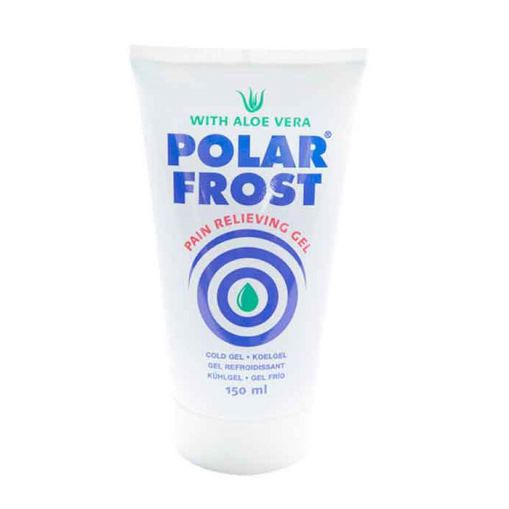 Tens Unit

: A TENS unit can stimulate and relax the shoulder muscles. Consult your trainer, physiotherapist, or you can do it on your own using a wireless or rechargeable TENS unit at your home. Placing the electrodes over the frozen shoulder sends signals to the brain that relieve pain. You can tune the settings for

proper shoulder pain relief

. Tens therapy is a drug-free treatment.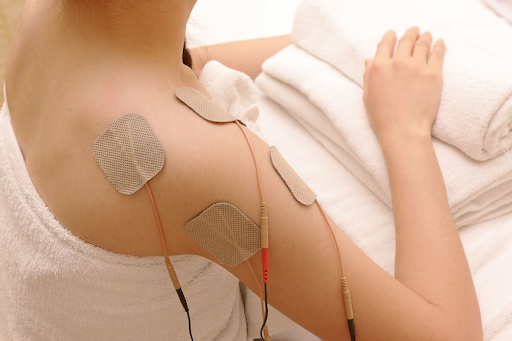 Ultrasound Therapy

: Ultrasound therapy uses sound waves to treat any musculoskeletal problems. It reduces inflammation caused by shoulder injuries or strain. It can resolve damage to the soft muscle tissues, tendons muṣlces or joint muscles. It can also help in the detection of a rotator cuff tear. The

therapeutic ultrasound machine

can be easy to use at home.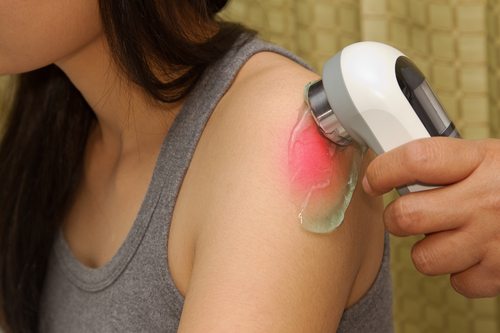 Yoga & Exercise:

If you are suffering from any minor shoulder kinks, do regular exercise. Regular

yoga can also help

to get relieved from the frozen shoulder. Practice some yoga postures that help you loosen muscle stiffness. Exercise and Yoga are drug-free treatments aiding relief and muscle strengthening. You can watch the Yoga videos or attend Yoga classes nearby. Start with a warm-up before indulging in exercises.
Hot or Cold Compression:

Ice and heat can give your frozen shoulder a sensation of relief. Put ice cubes in a cloth and apply it over your shoulder to reduce pain and inflammation. Apply it for over 15 to 20 minutes. Repeat this for every three to four hours a day. If you feel better, use a heating pack or a hot pack to tighten the sore muscles.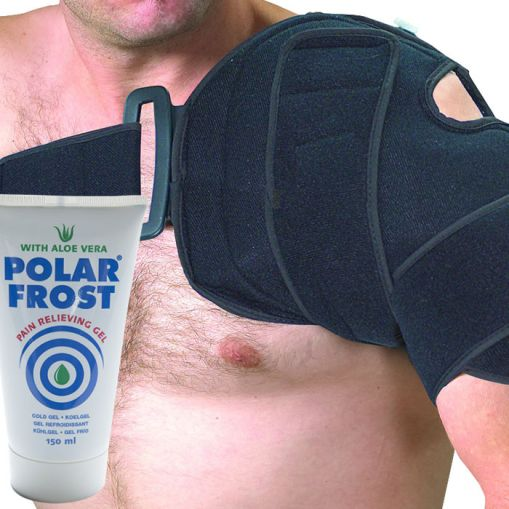 Physiotherapy:

If the frozen shoulder still affects your daily work,

undergo physiotherapy

. This drug-free treatment helps you understand the pain over the affected area, manage and provide a sense of relief. It also improves the flexibility and strength of shoulder muscles. A trained physiotherapist can advise you exercises according to the intensity of your pain due to frozen shoulder.
Shoulder Arthroscopy:

Shoulder Arthroscopy

surgery examines and repairs the sore tissues in and around the shoulder. It is a safe treatment and provides faster relief than other open surgeries. Depending on the kind of injury, the healing process takes time. Usually, it takes 1 to 6 months. Here is the complete

video of Shoulder Arthroscopy

.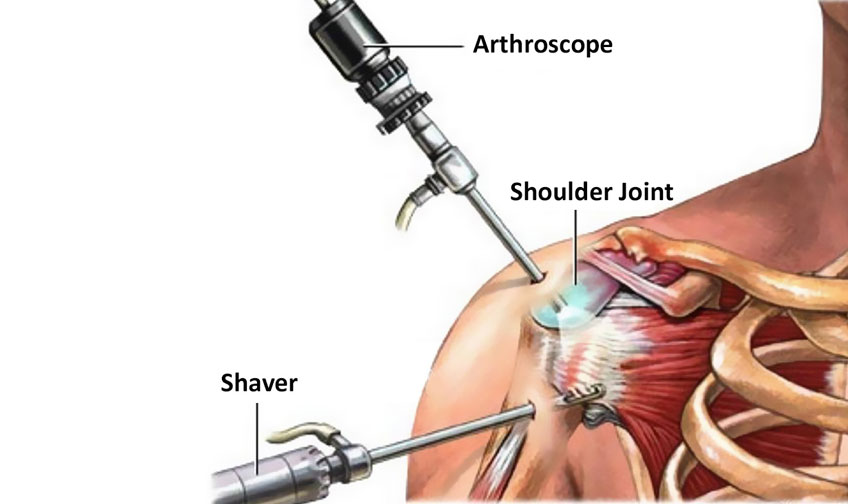 Conclusion:
Frozen shoulder can keep you away from your daily activities. If you are suffering from intense pain, consult the physiotherapist or your doctor. Alternatively, if you are undergoing a medicine course, complete it. Perform Yoga or do regular exercise to stay away from such pain.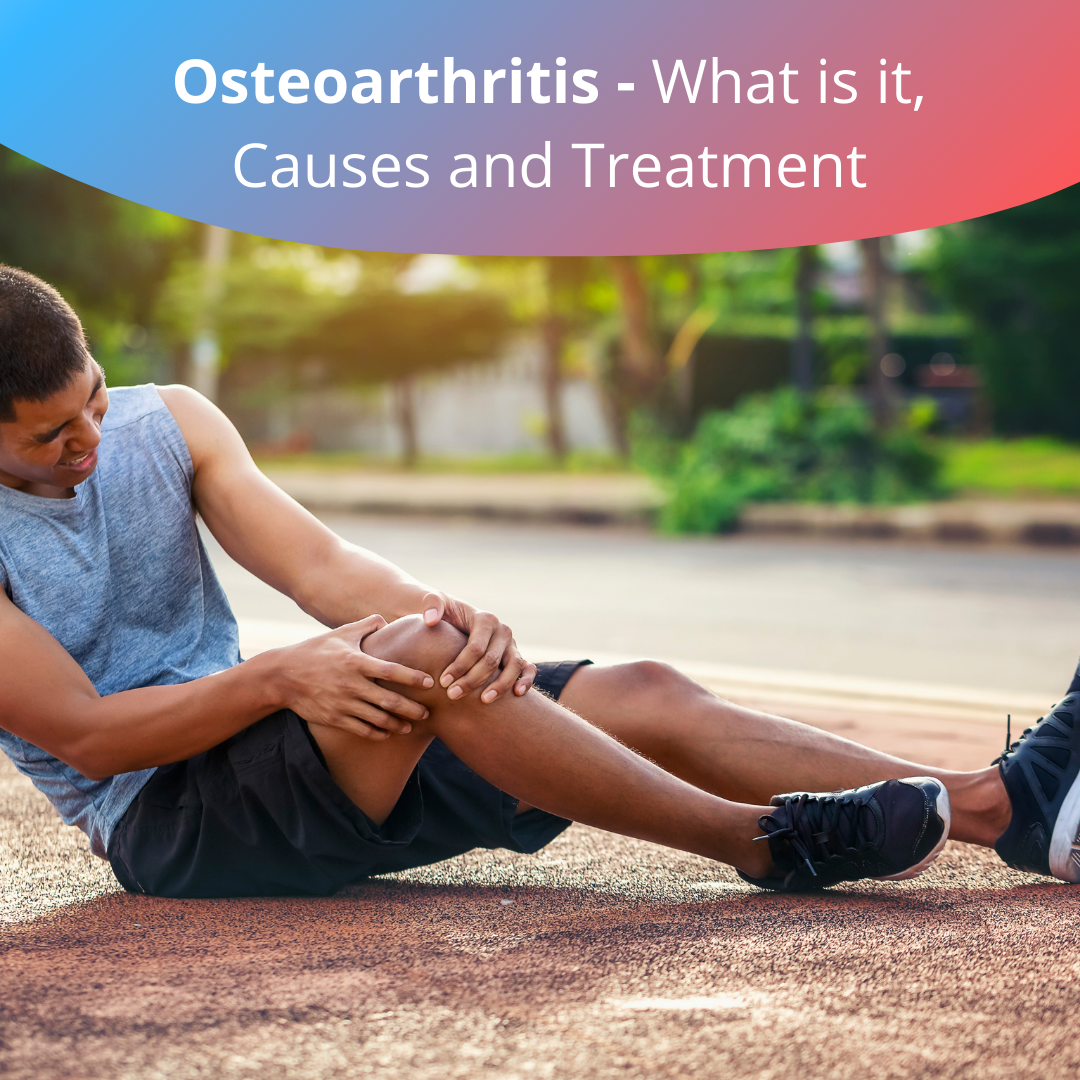 September 23, 2021 by J smith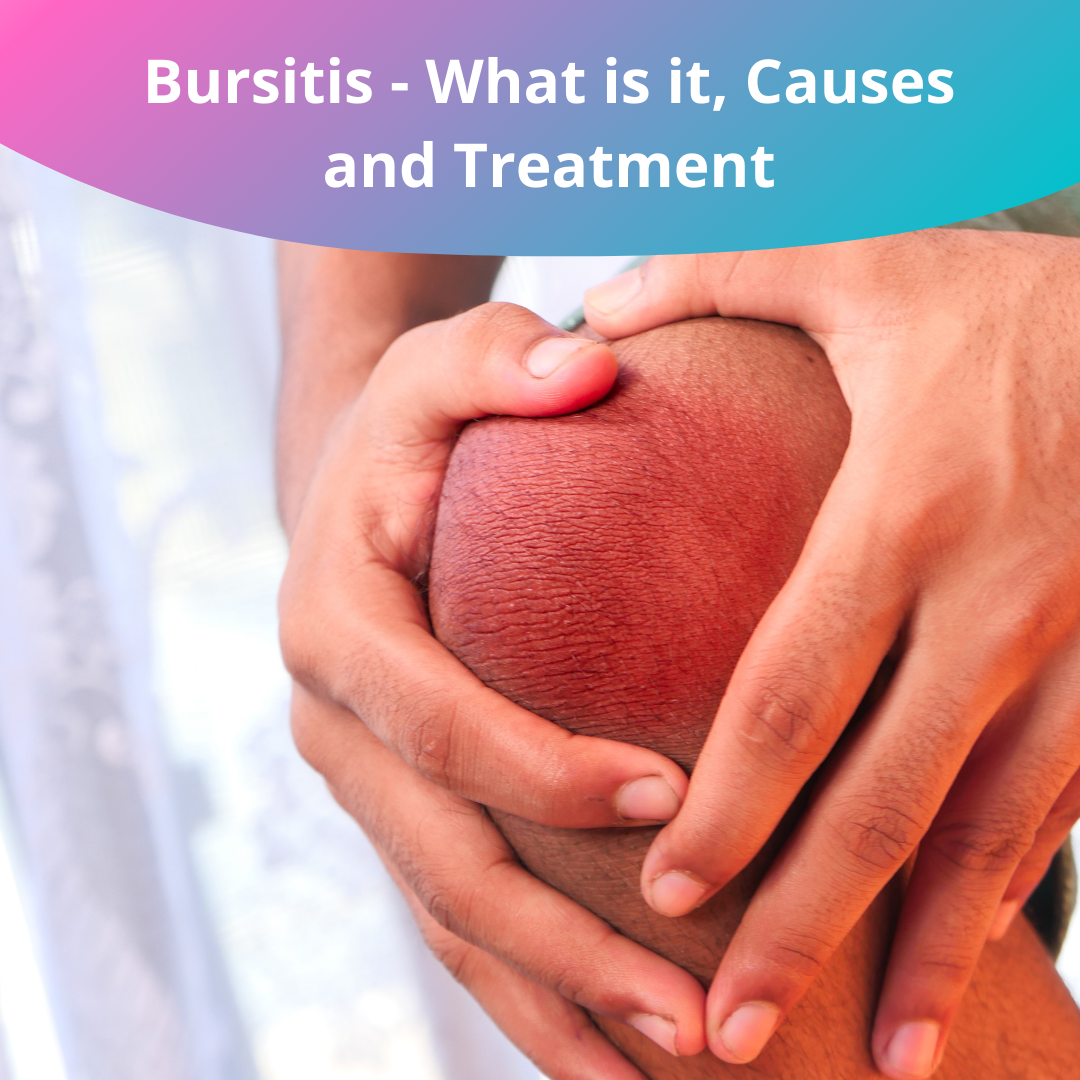 September 09, 2021 by J smith